Home Automation (HAI) Products: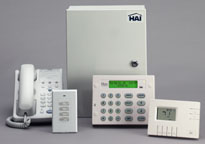 Omni Control panels are an ideal choice for homes, condos, townhouses, apts, and businesses. They provide enhanced comfort, safety, convenience and energy savings by coordinating lighting, heating, air conditioning, security, entertainment, and more - offering "Life Style Solutions" for everyone. Smart home technology is not just for the rich and famous! Omni LT is a great entry level panel, while the Omni IIe and Pro II offer Ethernet connectivity to your network.
Integration features of Omni panels: H.A.I. can link up with many different types of lighting controls, whole house audio like Russound and Nuvo, along with full automation controllers like Home Logic, Crestron and more.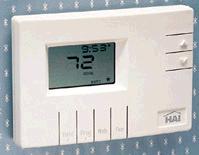 Omni Stats can control single and multi stage Heating and cooling systems - They can control most heating and cooling systems on the market today. UL and EPA Energy Star listed.
H.A.I. UPB lighting controls offer reliable and affordable solutions. Create a safer and energy efficient home by replacing your existing switches one at a time, or room by room. Light up your home in an emergency or manage your lighting consumption to save money. H.A.I. Lighting controls are a great and smart investment!


Product Demos: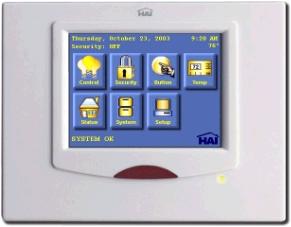 HAI offers a full line of Omni accessories, including our OmniTouch Touchscreen, which is colorful "plug and play" touchscreen interface for Omni-family controllers that facilitates graphical control of security, HVAC, lighting and other home control functions via easy-to-recognize icons.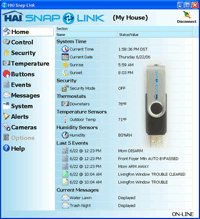 Snap Link is H.A.I.'s latest innovation to affordable, and secure web access. No dedicated server or monthly access fees, while offering a secure connection to your automation features. Simple to use, offering a graphical user interface to check on status and adjust conditions locally or remotely from most web accessible devices.

Coming Soon!

HAI Launches Hi-Fi by HAI Whole Home Audio System
Hi-Fi by HAI is an affordable high fidelity digital Whole Home Audio distribution system that has 4 zones and 4 sources, expandable to 8 zones and 6 sources. It is a notable new entry in Whole Home Audio because it has three times more power than "amplified keypad" systems at similar cost and is the first built-in unit with remote input modules, so music can be enjoyed in any room regardless of where the music source is located.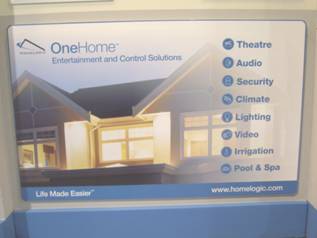 Home Logic LLC is a great partner to H.A.I. as it enhances your experience through full featured in wall and portable touch screens plus offering a unique and affordable web access solution. Be able to create precise and flexible schedules for lighting, HVAC, Irrigation, while integrating as much or as little of your home or office as you want.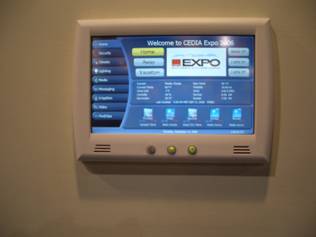 Customize your screens and pages by adding your own pictures, icons and more. Everything all in one convenient easy to use interface. Get more info at: www.homelogic.com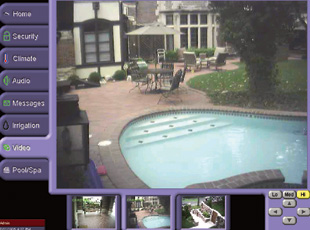 Surveillance Cameras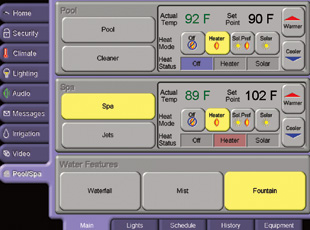 Pools and Spas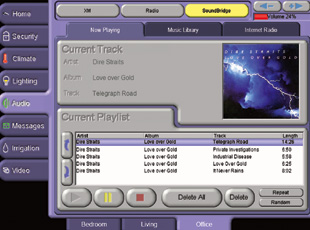 Whole House Audio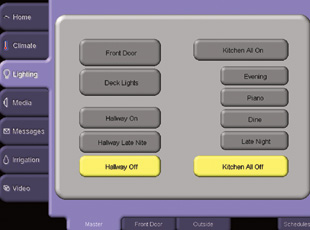 Lighting